My Choice Cruises Rhodes
Rent A Boat In Rhodes
---

My Choice Cruises is the best solution for renting boats in Rhodes, making your vacation unique and unforgettable. Together we will organize the most beautiful excursions for you and your loved ones in the beauties of Rhodes and the surrounding islands.
My Choice boat rental can be done easily and quickly for one or more days. Our experienced staff will make sure that everything is perfect for your trip, through high quality facilities.
---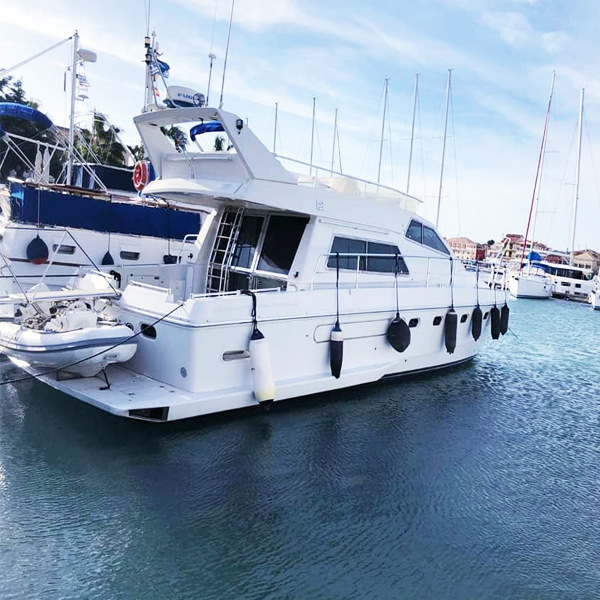 Our boat is subject to detailed inspection before each voyage, in order to ensure its safety and proper operation.
Characteristics
Boat name: My Choice
Boat type: T / R
Overall length: 15 m
Registration length: 14.95 m
GRT: 36.39
KKX: 28.39
Vessel type: Ferretti
Engine type: 2 Diesel CATERPILLAR 425HP
Speedboat
Place of construction: Italy
---
---
BOOK NOW
We are at your disposal for any information regarding our itineraries and facilities.